This is a set of four Debbie Mumm puzzles that I am currently working - I'm doing one of these, then a photograph-style puzzle, and back to one of these until they are done! Splits things up a bit!
Here is the box - I'm starting with the one in the top left corner. They don't have individual names so I am naming them myself :D
Box: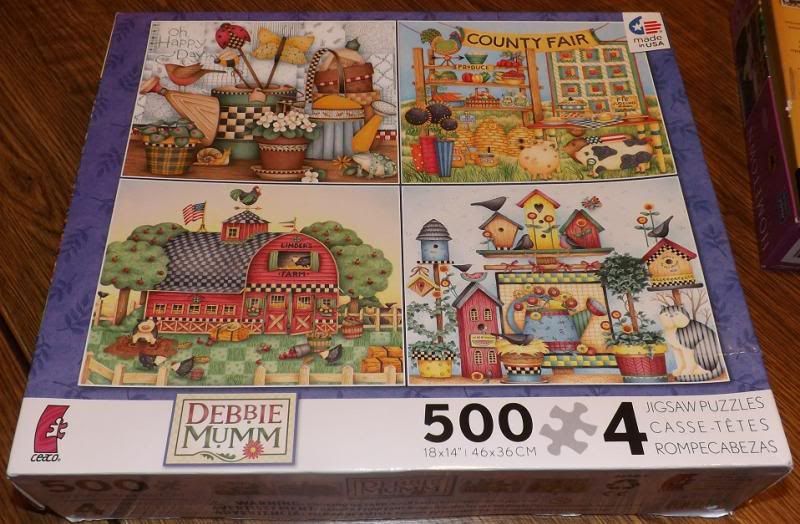 Progress shots - I took a lot of this one!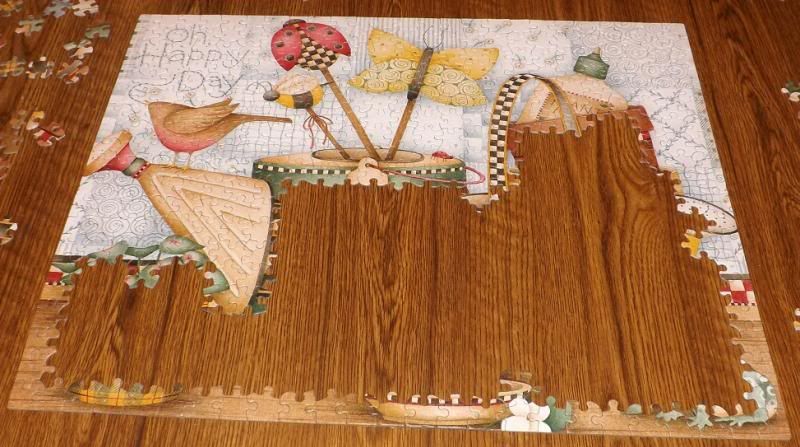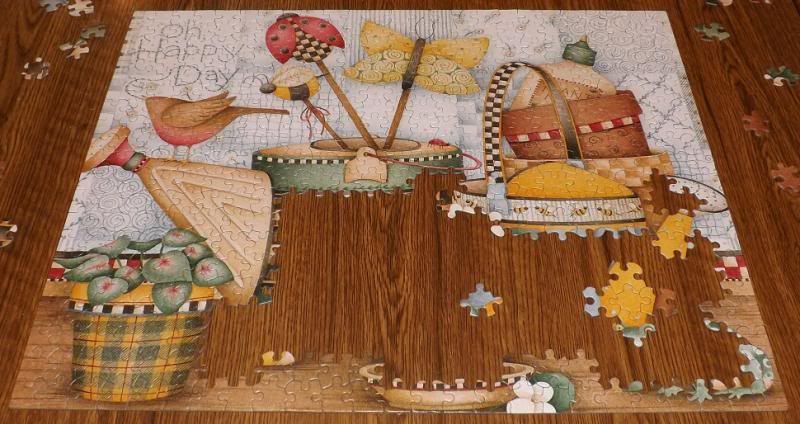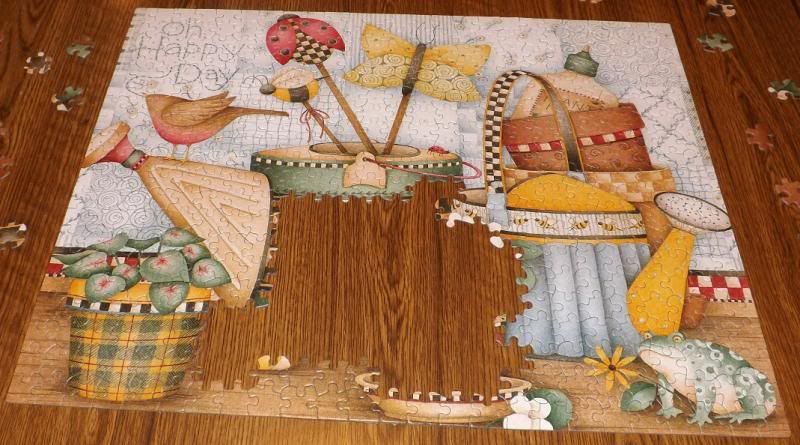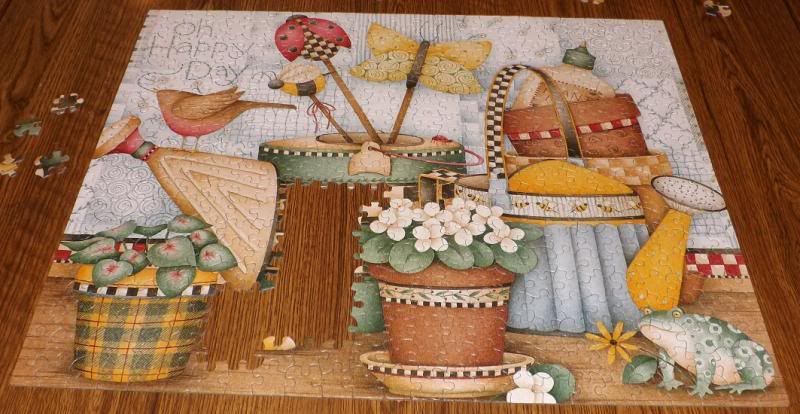 Finish!
18x14, by Ceaco