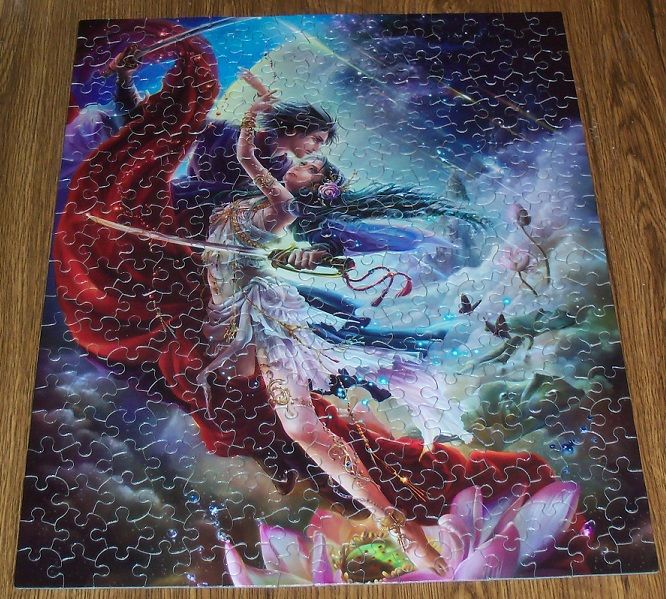 'Falling in Love' Started at 11:10 pm 6-2-12, finished 12:20 am 6-3-12. 18x14 By Papercity Puzzles.
I knew this one was going to be easy, but that was ridiculous! It felt like it took about fifteen minutes, though, so I guess that means it was fun XD
Beautifully
printed but the puzzle itself was a little flimsy and one or two pieces were bent. I
hate
that. Otherwise, not too bad but I don't know if I'll buy any more of this company's puzzles unless I fall in love with the picture like I did this one. I do already have one more, bought at the same time, but it's much bigger. Hopefully it will also be sturdier.
I haven't picked my next puzzle yet, I'll post a box pic when I do!