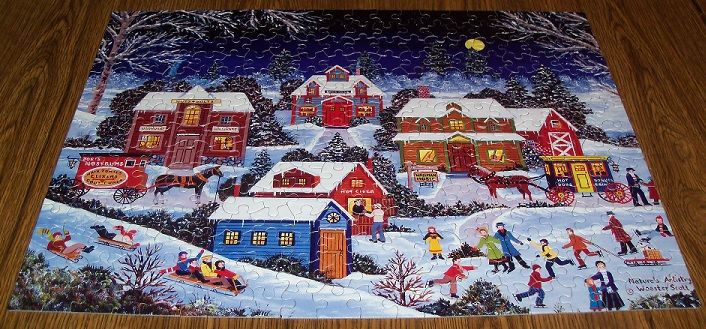 11x 15.
Finished last night.
Just as easy as the last ones. I think I have six more puzzles left in the set.
I told my Mum she could pick the next one; hopefully she will be up tonight to do so. It will be at least a 500 piece.